The COVID – 19 pandemic has not only hit human lives but also businesses and communities. To get back to growth, employees and customers alike must trust that you are looking out for their health and safety. Salesforce's Work.com does exactly that – help companies and communities safely reopen their business while putting employee health and safety first. Work.com offers the aggregate of specialist advice, partners solutions, and products to help organizations around the globe reopen, recover, reskill their workforce, and respond efficiently to the crisis.
As a Salesforce Consulting Partner, Ambit will help you in implementing and managing Work.com for your organizations. With our Work.com expertise, get a holistic view of useful business data, setup and use tools to help plan resource & shift management, to reopen offices safely while keeping employee, community, and stakeholder' s safety in mind.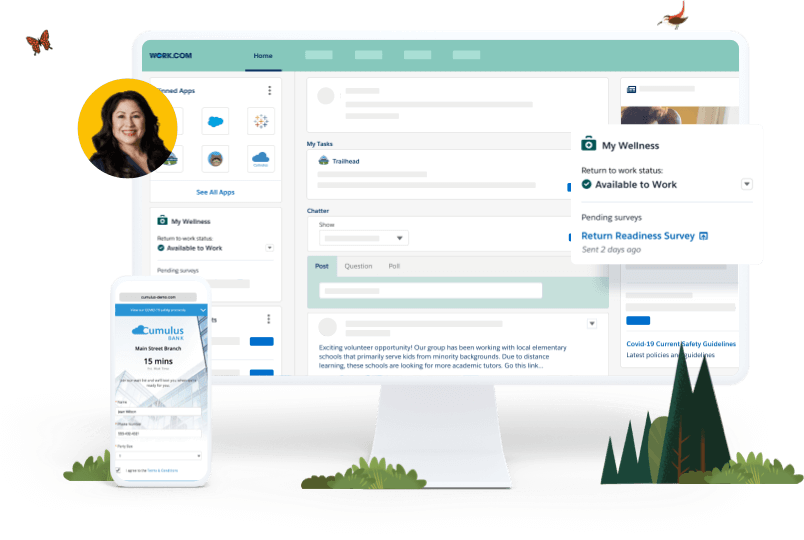 Work.com Command Center
The Command Center is a single-pane-of-glass where business leaders can manage all the complexities related to business resuming including evaluating the return-to-work readiness across locations, employee welfare, visitor tracking, making data-driven business decisions, and efficient communication.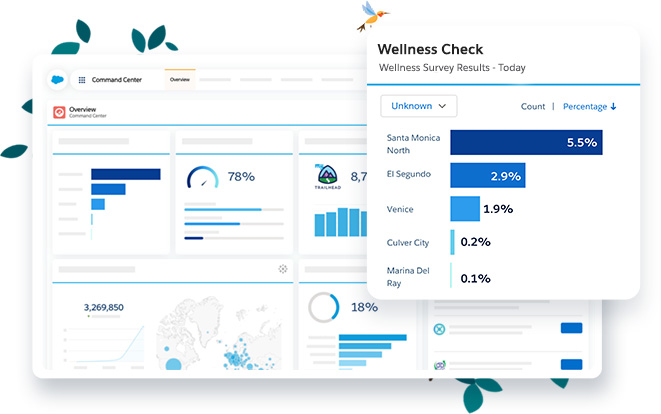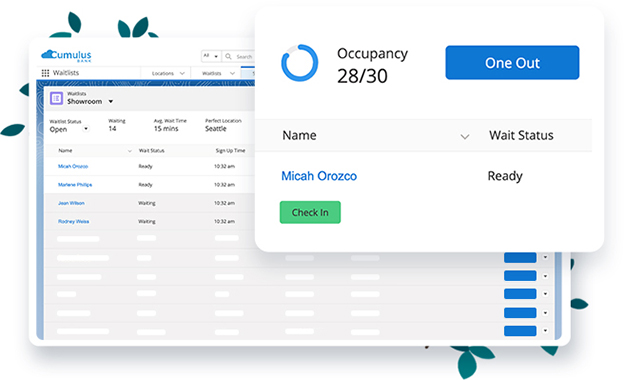 Shift Management and Planning
The Shift Management and Planning app allows businesses to model site capacity, optimize team schedules, and arrival times, ensuring business continuity while avoiding crowding in common areas of site.
Contact Tracing
Create a single view of each customer with information from any source. Create specific audiences and segments across the customer journeys. Stop data management and start building relationships.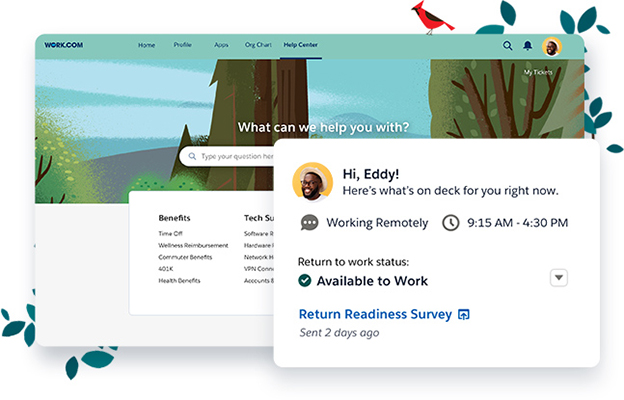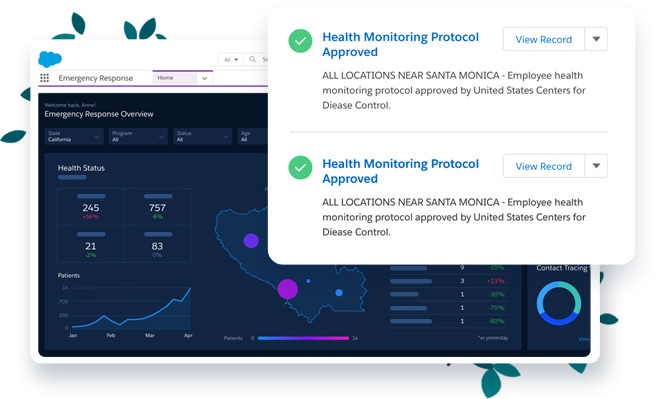 Employee Wellness
The employee wellness module allows the enterprise to gather and monitor health and wellness data. It sends surveys to the workforce for gathering wellness data and then allows to filter that data by geography and office location.