The enterprise ecosystem often has a large number of desperate custom applications and off-the-shelf solutions being used for various business operations. This in turn creates silos and islands within one large IT landscape. Companies that want to utilize the best-of-breed software have to invest significantly in back-office operations to ensure data from one silo is being processed and fed to another. This also creates a lot of work for the IT teams.
A connected ecosystem enables more accurate, data-driven decision-making. It adds transparency and speed. De-siloed systems landscape moves the attention away from data management and manipulation to focus on more important aspects.
With the help of Ambit's systems experts, custom application developers, and architects, companies have gained a more close-knit systems environment, reduced operating cost, and overall a higher ROI. With the use of DevOps, RPA, APIs, and Microservices, we streamline application integration using our proprietary CLIF methodology.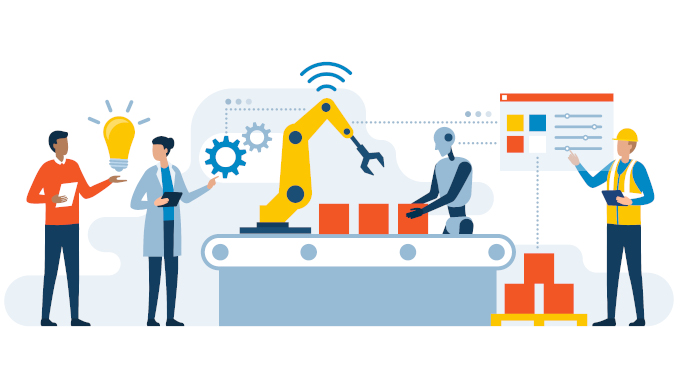 B2B Integration
The digital integration, automation and optimization of key business processes that extend outside the four walls of your organization.

ETL
The ETL approach automates the process of moving data between systems and keeping data synchronized with minimal human intervention

Embedded Integration
An embedded integration solution is an advanced cloud-integration mechanism that addresses the increasing challenges enterprises encounter when trying to integrate with a diverse portfolio of customer and partners

IPaaS Integration
Integration platform-as-a-service (iPaaS) is another hub-and-spoke approach, but it provides the capabilities of the other approaches as a multi-tenant cloud service ESB
(ESB) is the most common solution for EAI. This approach works for on-premises applications in large companies

SOA
The SOA-based approach implies creating independent, agile and reusable web services Custom Code Integration
This approach is most commonly used for data warehouse ingestion and data preparation for analytics engines.