Companies want to make informed investments. Getting a nod to subscribe to a solution to improve business indicators is an uphill climb. This challenge compounds as the size of the company grows. With multiple stakeholders and an equal number of layers of approvals needed, even if you get a go, you want to do everything in your power to make sure the implementation is flawless. A good start is a great start.
With Ambit, you get access to experts with hands-on experience with tools and techniques to ensure your product implementation covers all of your business use cases and leaves room for scaling. Our professionals guide you through each stage of the project lifecycle. Our certified, industry-skilled implementation consultants. We can act as an extended implementation team or completely own and deliver the entire project under a turnkey project.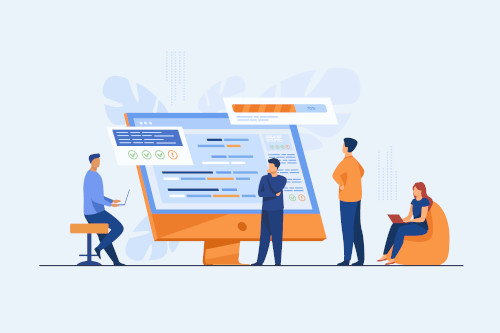 Jumpstart Packages
Get your business ops started on the new solution without much delay. Implement the core apps and build customizations later.

Consultative Services
Ask expert opinion and seek help in deciding on the right solution to implement. Understand integration and data migration challenges.

Transformation Services
Take full advantage of market forces and customer demands. Leverage Ambit's experience in digital transformation.

Migration & Digitization
Efficiently migrate your data to the new system with no downtime. Digitize data and make it readable by the system to be able to analyze and add more data dimensions.

CLIF Methodology
CLIF methodology is a unique outside-in approach based on the principles of customer value creation. The methodology consists of a library of processes, best practices, checklists, toolsets, industry templates and accelerators and ensures that projects are implemented on time, on budget and on specification.