Customers expect a seamless experience where your systems and departments meet. MuleSoft makes it easy to unify data to deliver a single view of the customer, automate business processes, and build connected experiences using API led approach. The MuleSoft and Salesforce combination gives organizations the ability to unlock data across various systems, develop scalable integration platforms, and eventually create well-distinguished, connected experiences for the customers.
As a Salesforce Consulting Partner, Ambit offers a wide range of MuleSoft services like API integration strategy, high-end architectural design, implementing the ecosystem implementation, seamlessly connected applications and devices, customization, and consulting. With our exclusive CLIF Methodology and MuleSoft expertise, we can help you achieve agility through the discovery and reuse of API-led connectivity while saving you time, money, and ensuring frictionless integration and data sharing among applications.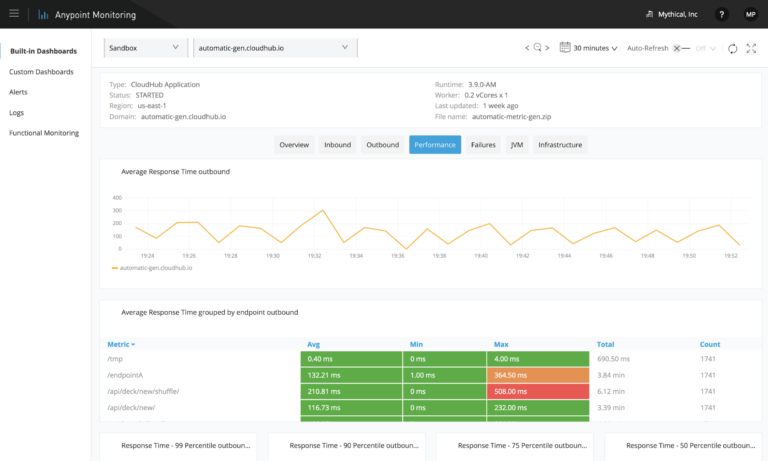 Features
Deliver connected experiences
Create a reliable and seamless customer experience across channels by integrating Salesforce to applications such as Marketo, ServiceNow, and others easily using connectors.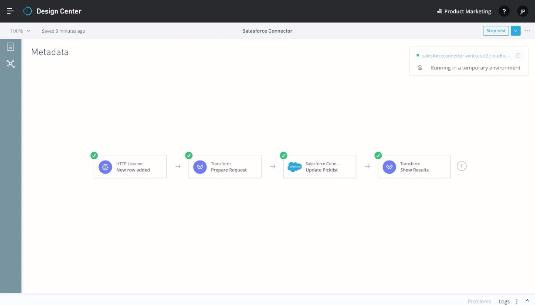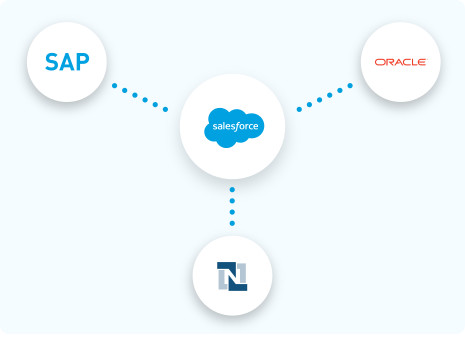 Take advantage of ERP Systems
Unleash the full potential of your CRM and automate business processes by connecting Salesforce in real-time with ERP and finance applications such as SAP, Oracle and NetSuite. Quickly synchronize customer, product, and order data with Salesforce.
Build future-proof architecture
Uncover new trends and turn insight into engaging customer experiences that make your customers happier. Boost productivity with built-in reports and dashboards and access past performance and get instant updates to see exactly how your teams are performing.