Most project-driven organizations need a unified solution for planning, prioritizing, and managing projects and track project portfolio investments. Microsoft Project Server/Online is a flexible, end-to-end collaborative portfolio, project & resource management (PPM) solution that gives greater visibility, detailed insight, and enhanced decision-making processes for the project. MS Project assists project managers to work on projects effectively with active scheduling which helps them to analyze resources, budgets, and timelines in real-time.
As a Microsoft Gold Partner, Ambit provides Microsoft Project expertise to organizations of all sizes and assists them to define business drivers, measure the impact of new ideas, make financial decisions, and view project and resource status across the organization. With our exclusive CLIF Methodology and Microsoft Project experience, we help you to build, transform or manage any version of Microsoft Project Server as well as Microsoft platforms that integrate closely with Project Server.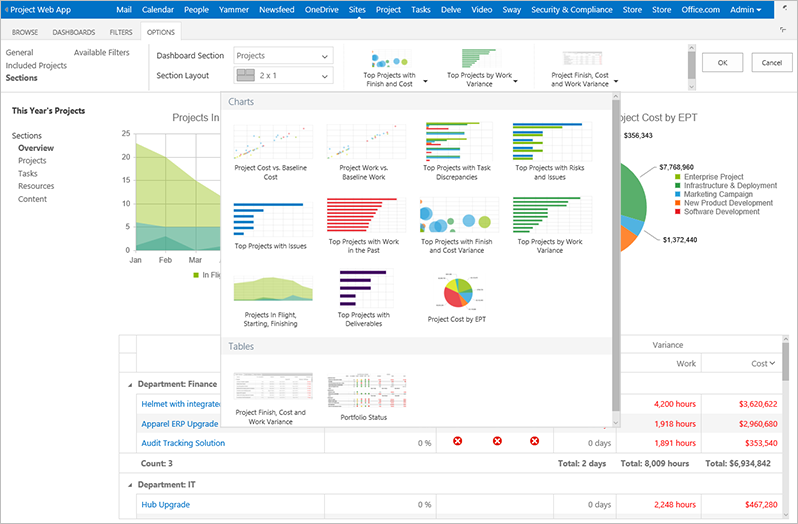 Easy Collaboration
Microsoft Project is designed to do much more than just track progress, it works with Teams to support collaboration and make it easy to manage all aspects of a team project, including file sharing, chats, meetings, and much more.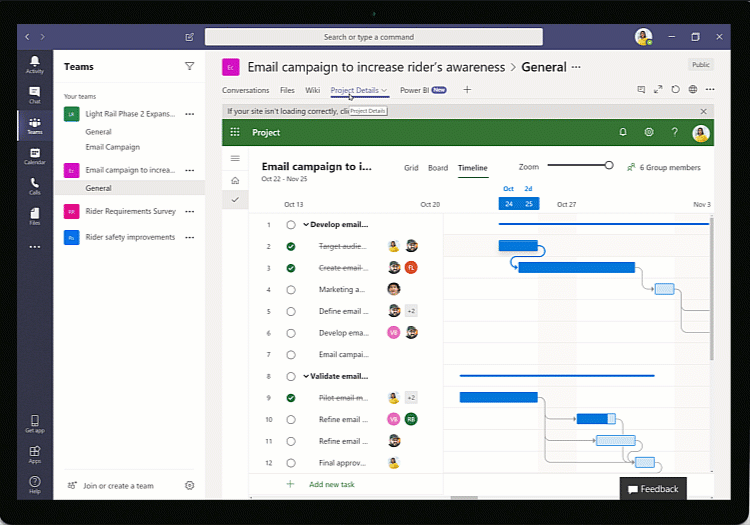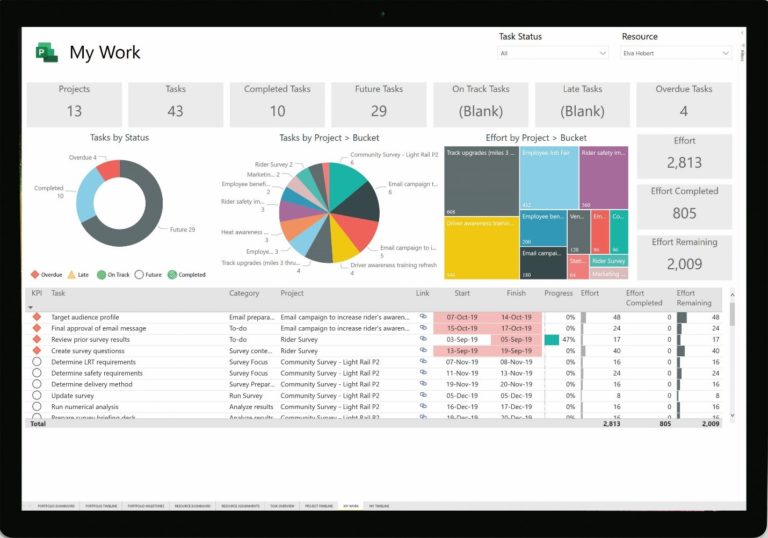 Insights at your fingertips
The MS Project provides greater visibility into your projects and powerful tools to help you anticipate future needs with stunning interactive dashboards in Power BI which visualize every aspect of each project at a glance.
Stay on track effortlessly
Easily plan your projects with the power of dynamic scheduling based on effort needed, project duration, and allotted team members.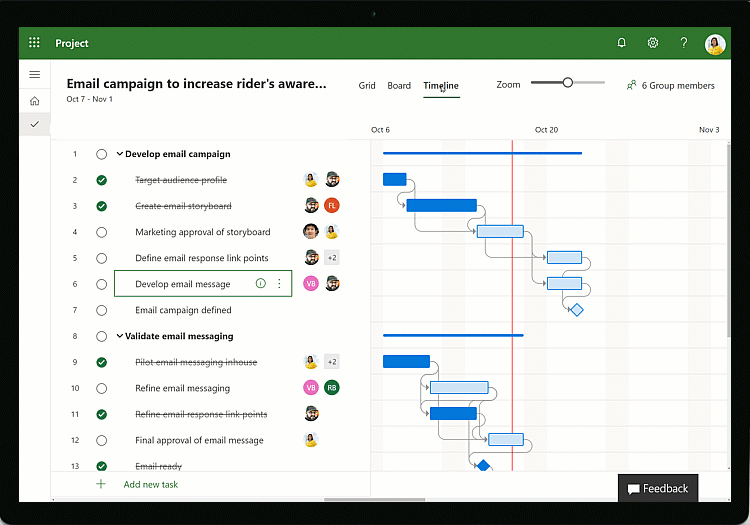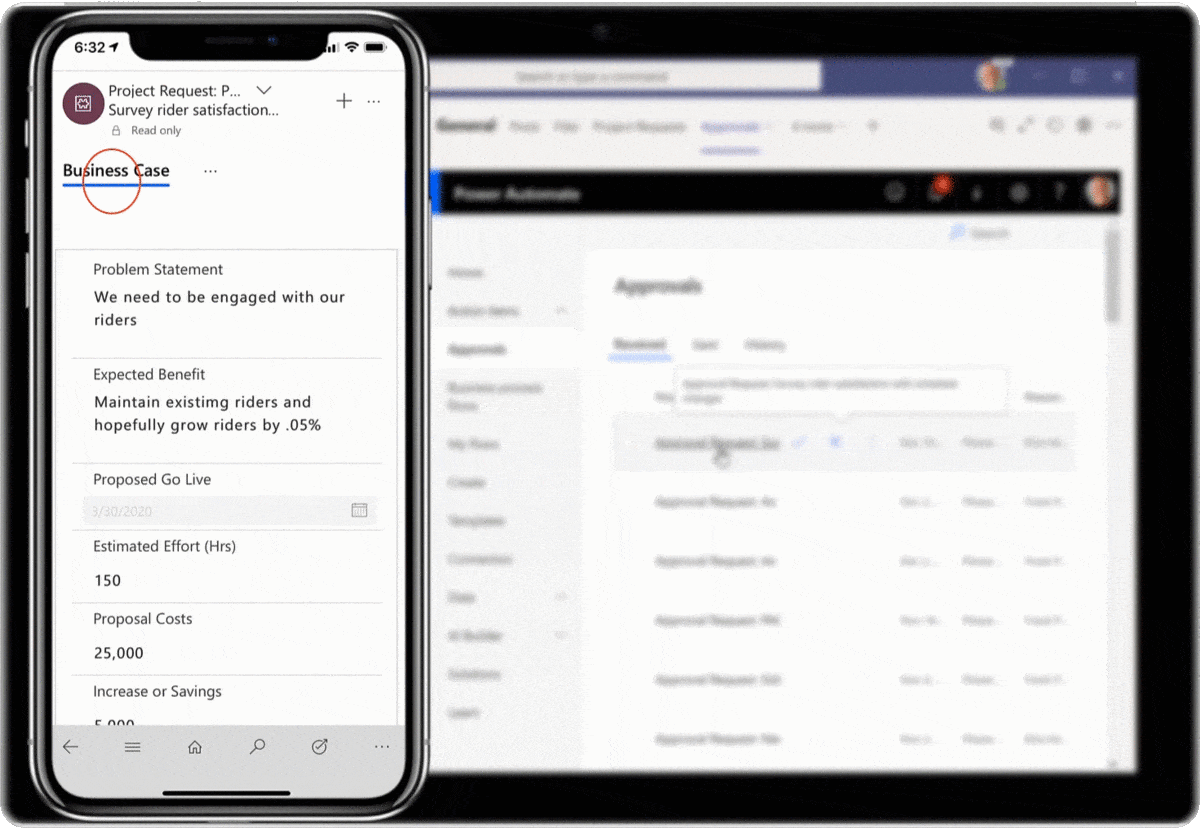 Use the power to innovate
Build the desktop or mobile experiences you want and easily create automated workflows. All with a flexible, secure platform built on Azure, the world's trusted enterprise cloud.