Smart businesses know that it takes more than a smile and a thank you to keep their customers. To deliver superior customer experience requires understanding customers' needs and market shifts.
Analysis of customer and market data from across the organization can unlock real business value. This is not easy when you have token customer analytics. While most built-in customer analytics utilities give linear insights, a well-planned and built customer analytics solution can truly transform business processes, product strategy, and market positioning.
Ambit helps companies choose the right set of tools to manage and analyze customer data. With the help of SaaS-based solutions, experienced data science engineers, architects, and SMEs we derive insights for your brand.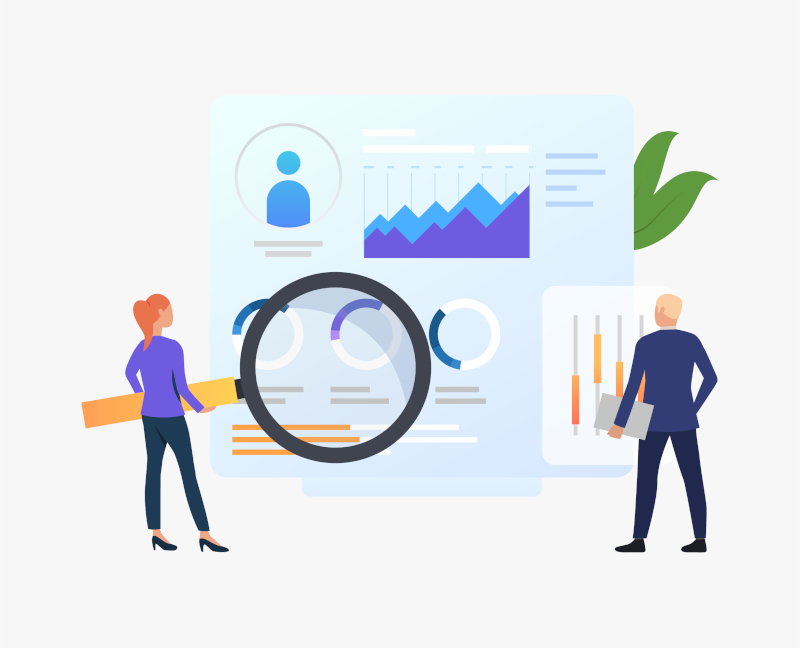 Offerings

Customer Analytics Solution Implementation
Unlock real business value with industry-leading customer analytics solutions – made for your business. Product Integration
& Support
Collect and analyze customer data from multiple subscribed enterprise apps. Get a closer look at your customer interactions and what they mean to your business.

Product &
Process Training
Train your teams to read insights into your customer data. Build a process of collecting data from upstream and downstream business applications.