The Sugar AI engine, SugarPredict, drives business predictability and performance by continually analyzing your customer data, comparing it to a store of secure data sources, providing AI-driven predictions specific to your business. Leveraging vast external data sources, SugarPredict algorithms identify signals with over 80% greater accuracy than rule-based approaches. These insights are then presented offering your sales, marketing, and customer service teams the next-best-action. Moreover, SugarPredict's design ensures that no-personally-identifiable information is exposed to users, ensuring the privacy and security of your customers' information.
As a Global Elite Partner of SugarCRM, Ambit's Sugar Predict implementation will help your teams with identifying customers most likely to churn, predicting the likelihood to convert from lead, and insight-driven forecasting and prescriptive guidance. Combining the power of SugarCRM with our unique CLIF Methodology, you will be able to identify patterns and trends that only a tireless AI engine can achieve.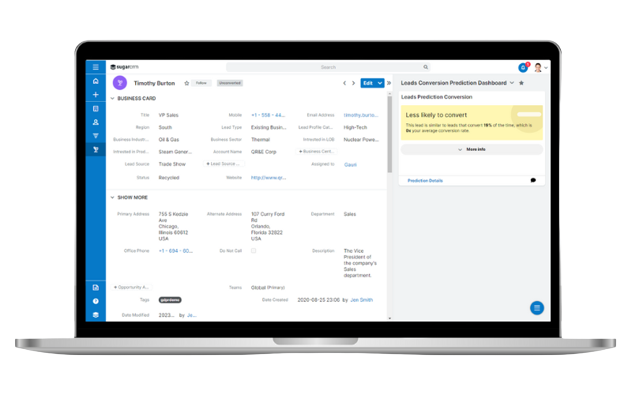 THE FUTURE IS AI
The Sugar platform uniquely provides a complete historical record of every change event in the customer journey to ensure full situational and directional awareness of your customers and your business. Now SugarPredict extends our time-aware platform to consider the other direction of time: The future. Accurate predictions enable companies to make better business decisions, manage risk, and identify and respond to problems and opportunities more quickly.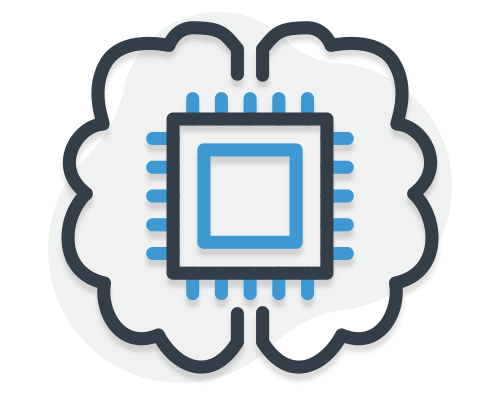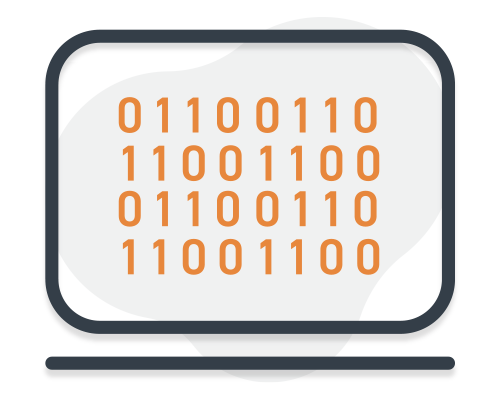 GATHER INSIGHT, NOT DATA
According to Dun & Bradstreet, 91% of CRM data is missing and 70% goes bad every year. Sugar's AI technology leverages externally-sourced data so its machine learning models aren't limited by the data you're storing within your CRM. This means many customers do not need to undergo a CRM cleanup project before seeing the value of AI, and it enables predictions that look well beyond the data you had the foresight to collect. SugarPredict provides this data enrichment while also protecting your and your customers' privacy by never revealing personally identifiable information. Only SugarPredict provides answers to questions you didn't know you should be asking.
INCREASE PERFORMANCE WITH AI-POWERED PREDICTABILITY
Most companies track performance metrics to measure how well they're doing, however not many companies are directly focusing on strengthening predictability across all their processes, creating a performance ceiling. SugarPredict's AI-powered insights can help improve sales predictability by helping reps focus on leads and opportunities with the highest probability of conversion and the closest fit to the ideal target.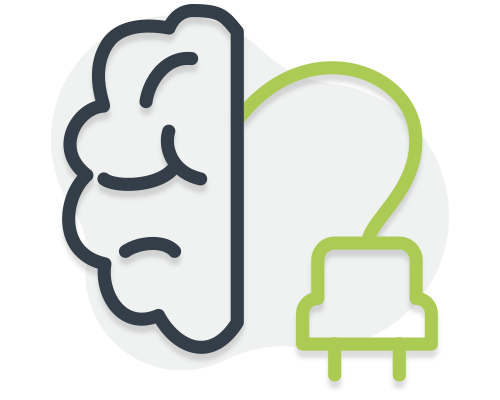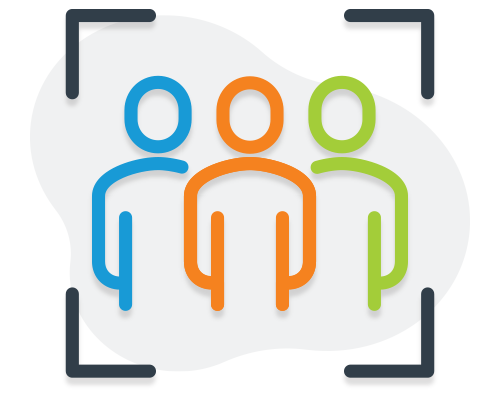 AI FOR ALL
Your business is only as efficient as the tools you adopt, and AI isn't just for enterprise organizations. SugarPredict's time-aware platform, data enrichment, and fully integrated deep learning features avoid the time, cost, and technical expertise typically required for project-based AI. No matter the size, business maturity, or technical sophistication in your business, the benefits of AI are within reach with SugarPredict.
SugarCRM Solution Portfolio